An E-ldorado for MTB fans

E-bikes for every taste
At CierreHoliday we rent out a range of top-class E-bikes so you can enjoy the benefits of a genuine high-quality machine without having to buy one yourself! Whether you're a professional cyclist or a pedalling amateur, call your friends and take a day trip into the mountains – or ride along the local cycle paths and discover the many different faces of South Tyrol by bike! You can enjoy your bike days spontaneously, sustainably, sportily – and truly adventurously!
For riders
We have a total of seven top-class E-bikes available, ranging from the "Atom X" Fully E-bike by BH and the "Elite hybrid" by Cube to the "Ghost Teru GS" from Ghost. You and your friends are sure to find the right bike for every occasion! So when will you be going on your next E-bike tour? Not having your own E-bike is no longer a reason to stay at home!
Rental prices for e-bikes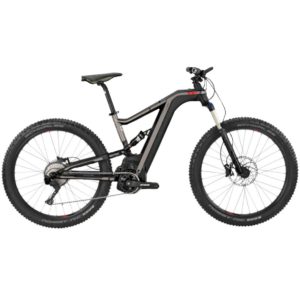 Fully E-Bike
1 day 52 €
2 days 102 €
3 days 150 €
each additional day 47 €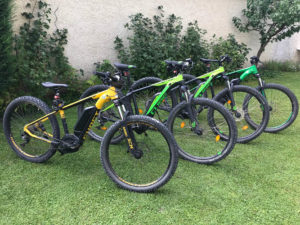 Hardtail E-Bike
1 day 35 €
2 days 70 €
3 days 100 €
each additional day 30 €
including a bicycle helmet
All prices are inclusive of statutory VAT.
Position of the bikes:
Reserve your E-bike in advance!